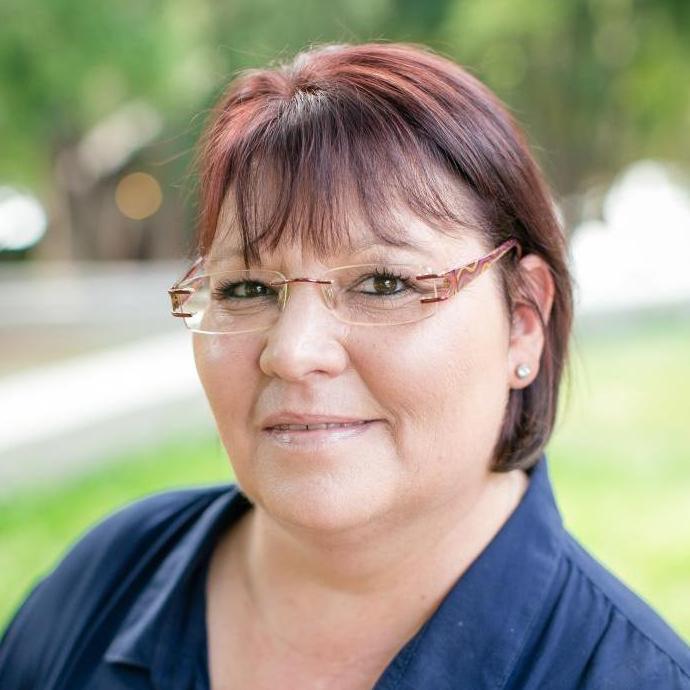 Angela is the owner of the Aldes Middelburg franchise. She has a strong background in the corporate financial services sector, where she gained extensive experience in policies and procedures implementation for both finances and operations.
Over the past 15 years she has successfully operated her own businesses within the property, hospitality and construction industries. Angela is a highly motivated, meticulous and skilled business professional who believes that integrity is the cornerstone of success.
"Dear Angela
We would like to thank you for assisting us with the sale of our Wimpy Franchise. It was a pleasure working with you; you are an asset to the Aldes Franchise.
The negotiations were handled professionally at all times. Liaising with us (Seller) the Buyer and the Franchisor, relieved us from tedious paper work and ensuring that all documentation was properly completed and submitted to the respective parties. Nothing was too much trouble for you, giving 100% at all times. Without your assistance we would have been like "Fish out of water".
We would like to thank you for your dedication and professionalism during all the dealings.
We will recommend your services to anyone who is thinking of buying or selling a business.
Thank you
Keith & Jenny Mole"
Keith & Jenny Mole - Wimpy Middelburg Mall
"Hi Aldes, I would like to thank yourselves and specifically Angela Smith from Middelburg for the help and insight she showed in the selling of the property and loose assets of Lungisa Pump. Angela was the answer in these problematic times. Regards Neville Remy M D Lungisa Pump"
Neville Remy - Lungisa Pump
Previous
Next